Haiti and Trans Caribbean Literary Identity / Haití y la transcaribeñidad literaria 
by Emilio Jorge Rodríguez
Paperback, Literary history, Culture studies, 272 pp. English • Español • Édition française est disponible.
$25
ISBN: 9780913441589
A remarkable collection of essays on comparative literature.
– Maximilien Laroche, Université Laval, author, Canada
Con una mirada atenta a las secretas conexiones rizomáticas del legado cultural de Haití, se develan, en este acucioso y excelente libro, importantes zonas de confluencia de los pueblos de la región.
– Margarita Mateo Palmer, Instituto Superior de Arte, Habana. Autora, Cuba
Compelling … the inexorability of Haiti as a core resource in the political, artistic, and intellectual history of the Caribbean.
– Silvio Torres-Saillant, author, professor, USA
Available at
Amazon.com • SPD books.org • Arnia's and Van Dorp bookstores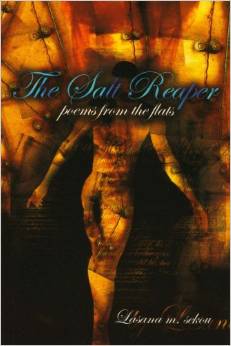 The Salt Reaper – poems from the flats
by Lasana M. Sekou
Paperback, poetry, literature, 130 pp.
Second printing
$15
ISBN: 0-913441-73-2
Sekou trata de transmitir en sus versos la fortaleza y espíritu como los sintió al momento de crearlos y a la razón inspiradora de estos.
– Francia Arrendell, El Hispano
Escuchar a "Los otros americanos" y otros poemas de amor y liberación en el nuevo CD de poesía y música de Lasana Sekou en cdbaby.com.

About the Authors
Marion Bethel is a poet, short story writer, essayist and attorney from The Bahamas. A Cambridge University graduate, Bethel's writings have appeared in Callaloo, The Massachusetts Review, … Read more
Free copy with all HNP orders … While supply last
Fete – Celebrating St. Martin Traditional Festive Music
A special culture features publication, song, music, dance, carnival, and more, 48 pp.
Contents: Foreword • Tanny & The Boys • Bèbè recalls • In a fête • Quimbé • Carnival • "Jim Tucker" Samuel • Ray Anthony Thomas Tale of a concert • A blast in The Netherlands • Ponum • A bumper crop • Eat, drink …