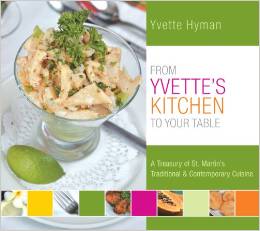 From Yvette's kitchen to Your Table
A Treasury of St. Martin's Traditional & Contemporary Cuisine
by Yvette Hyman
$30
ISBN:0-913441-16-3 (hard cover)
Delicious, delectable, and delightful dishes.
– Gloria Ferris-Bell, nutritionist
The recipes of award-winning chef Yvette Hyman, "first lady of St. Martin's national cuisine" and founder of Yvette's Restaurant, a gastronomic institution on the Caribbean's "best dining island" — hailed in the Newsday, The Boston Sunday Globe, The Washington Post among other media.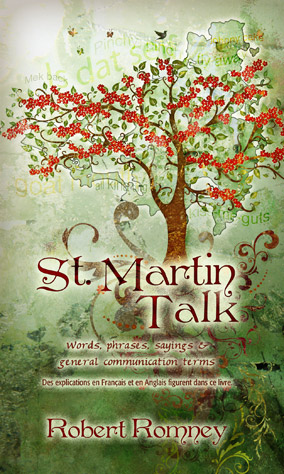 St. Martin Talk
Words, phrases, sayings & general communication terms
by Robert Romney
$18
ISBN: 978-0-913441-82-4
With information ranging from the witty to the wise, St. Martin Talk is a handbook of words, phrases, sayings and other communication terms—including those from the St. Martin of old that are still much a part of the everyday speech of the island's people. This quick reference will happily serve as a home, school, office and travel reference and companion.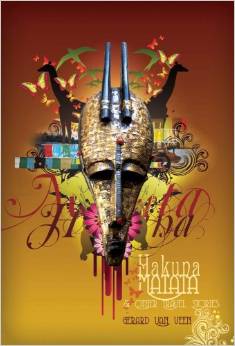 Hakuna Matata & Other Travel Stories
by Gerard van Veen
Paperback, prose, travel, tourism, 94 pp.
$15
ISBN: 978-0-913441-90-9
Immensely entertaining and informative. Gerard van Veen has that special gift … His stories introduce us to the art of traveling.
– Roger Snow, The Daily Herald
Bon Voyage – 40 Years of Travel
by Joan M. Bharath
Paperback, travel, tourism; full color photos, 203 pp.
$25
ISBN: 0-913441-64-3
Join Joan and her travel-happy Bharath family through 40 years of travel. Island-hop in the Caribbean. Splash around the Pacific Ocean. See the pyramids and take a camel ride in Egypt. Would you prefer snow-capped mountains, or a boat ride in Alaska? How about honeymooning in Tobago and renewing marriage vows over 20 years later in the Holy Land? Moscow Olympics for two? What about taking the whole family on a budget bash to Disney World? You might find out that you are as fascinated by New York City bridges and "Trini ole talk" in Canada as by bridging cultures on a European vacation and waltzing in Vienna under starry skies. You are bound to have a bon voyage in this never-ending story of personal and family travels around this fascinating world.
A Job Well Done – Memories for a lifetime
by Greta E. Marlin
Paperback, leisure, travel, 125 pp.
$15
ISBN: 0-913441-69-4
Witty! Amusing! Actual events! A wonderful read! Kick off your shoes, sit back and prepare to be thoroughly entertained. I can't wait until they make the movie.
– Miranda Clark, Queens, New York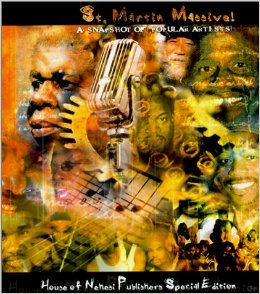 St. Martin Massive! A SnapShot of Popular Artists
House of Nehesi Publishers Special Edition
Paperback, culture/entertainment, 150 pp., 7.5in. x 8.5in.
$25
ISBN: 0-913441-43-0
St. Martin Massive! offers an inspiring look at the men and women whose hard work have had a profound impact on the St. Martin nation, and especially its dynamic cultural development and entertainment life.
– Shujah Reiph, producer/host, Conscious Lyrics radio magazine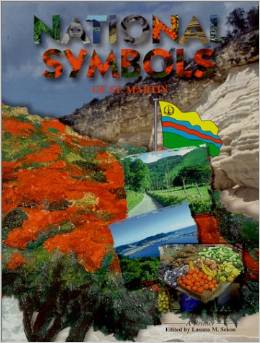 National Symbols of St. Martin – A Primer
Edited by Lasana Sekou
Hardcover, 173 pp., 8.5″x11″ (3rd printing)
$30
ISBN:0-913441-30-9
A first and fascinating labor of love and scholarship highlighting, in text and illustrations,
St. Martin's people, history, culture and natural environment. Extensive bibliography.
The St. Maarten Tourist Office published a booklet called "FAQs About St. Maarten" and distribute this freely among the various tourism stakeholders such as taxi drivers, tour operators, activities providers and hospitality workers.
The Salt Reaper – selected poems from the flats
by Lasana M. Sekou
Music mix by Angelo Rombley
Record Label: Mountain Dove Records, Audio CD, Spoken Word/Poetry
ISBN 978-0-913441-94-7
Lasana Sekou has moved his impressive book of poetry The Salt Reaper into the field of WordMusic … poems accompanied by hurtling hot music … A brilliant move!
– Amiri Baraka, author of Blues People
Download Haiti 200: $0.99


About the Authors
Marion Bethel is a poet, short story writer, essayist and attorney from The Bahamas. A Cambridge University graduate, Bethel's writings have appeared in Callaloo, The Massachusetts Review, … Read more