Because of Prayer
by Felecita T. Williams
$20
ISBN: 0-913441-68-6
There was a little girl on Curaçao (originally from St. Maarten) who was suffering from serious kidney failure, as a result of "Nephritic Syndrome." Moreover, it was revealed that she was seriously ill in an isolation room.
– Dr. E.D. Wolff, Sophia Kinderziekenhuis, The Netherlands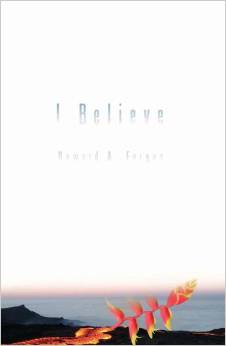 I Believe
by Howard A. Fergus
Paperback, poetry, literature, 88 pp.
$15
ISBN: 978-091344195-4
In the clean lyric line, the rhyming line … an honest, unsentimental perception of humanity. From a freshly-wrought volcanic landscape, Fergus speaks authentically, deeply.
– Marion Bethel, author, The Bahamas
More than an untroubled declaration of faith, I Believe is in fact an option to believe, and so evokes its absent opposite against which it presses given humanity's 'imperfect garden'.
– Dr. Jennifer Rahim, University of the West Indies, Trinidad and Tobago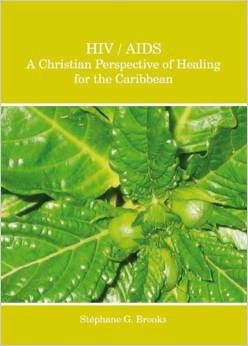 HIV/AIDS
A Christian Perspective of Healing for the Caribbean
by Stéphane G. Brooks
Paperback, health/lifestyle, 62 pp.
$10
ISBN: 0-913441-88-0
Minister Brooks illustrates with faith, scriptures, and facts why faith-based organizations should focus on non-discrimination, prevention and care relative to HIV/AIDS … as "healing congregations" to the individual, the community and the nation.
– Suzette Moses-Burton, Program manger, HIV/AIDS Program Government of the Island territory of St. Maarten
Colorful Religion
Mini-stories of the Caribbean Church  (1701 – 1998)
by Gerard van Veen
Paperback, 67 pp., 5.25″ x 8″
$10
ISBN: 0-913441-31-7
Colorful Religion is a collection of mini-stories of the Caribbean church, particularly the Christian Communities of St. Martin, Saba, St. Eustatius, and St. Barths.
Father Alfie: Faith is … assent to revelation
Pioneerseries, I , booklet
$8
ISBN: 0-913441-35-X
In this rare text, St. Eustatius's first Catholic priest, Henry "Alfie" Heillegger, speaks about his life and times, his vocation, and his faith.

Free copy with all HNP orders … While supply last
Fete – Celebrating St. Martin Traditional Festive Music
A special culture features publication, song, music, dance, carnival, and more, 48 pp.
Contents: Foreword • Tanny & The Boys • Bèbè recalls • In a fête • Quimbé • Carnival • "Jim Tucker" Samuel • Ray Anthony Thomas Tale of a concert • A blast in The Netherlands • Ponum • A bumper crop • Eat, drink …