GREAT BAY, St. Martin (May 31, 2018)—Schoolboy in Wartime – Memories of My Early Years by Gerard van Veen will be launched here at St. Martin Book Fair on Saturday, June 2, 2018 at 11 AM, at the University of St. Martin, Room 102, said Jacqueline Sample, president of House of Nehesi Publishers (HNP).
The book presentation comes with a bonus on a busy day of book fair activities.
The Schoolboy in Wartime launch includes a free writing workshop by Gerard van Veen, sharing tips for young people and adults, "including senior citizens, about writing their own books about dramatic or traumatic childhood experiences such as hurricane, war, major accidents, migration, and immigration," said Sample.
In his new book, Gerard van Veen recalls family lore and war secrets; discovering where his parents hid resistance guns in the house; his "mission" to the mysterious Mr. Westerman on the "outskirts of town;" being asked as an altar boy to prepare vestments for a Nazi "soldier priest" during the occupation of his neighborhood; the sudden disappearance of a Jewish citizen who frequented the shop of his grandparents; his father returning from "police action" in "the Netherlands East Indies"; and school days.
The author's childhood war accounts, mainly in the city of Alkmaar, in the German-occupied Netherlands, are enhanced with photos of Alkmaar men forced to board trucks for work camps in Germany, women in search of food during the "Hunger Winter," and of the author's family and school life, said Sample.
"Gerard van Veen gives contemporary readers a glimpse of a world long gone and which today provides the content for films and historical novels," said John Robert Lee, St. Lucian author, archivist, and Fulbright/Laspau scholar.
At the book party/writing workshop Gerard van Veen will be introduced by guest speaker Dr. Rhoda Arrindell, said Sample. Following the presentation/workshop the author will sign books for participants and guests. Sample will be on hand for anyone having questions about publishing an autobiographical or biographical book with HNP.
Gerard van Veen, a former Catholic priest and senior St. Martin author, is the author of nine books, including Hakuna Matata & Other Stories and Soualiga Catholica.
Schoolboy in Wartime is also heading for Van Dorp and Arnia's bookstores and SPDbooks.org goo.gl/X8yCC4.
Schoolboy in Wartime – Memories of My Early Years by Gerard van Veen (HNP 2018).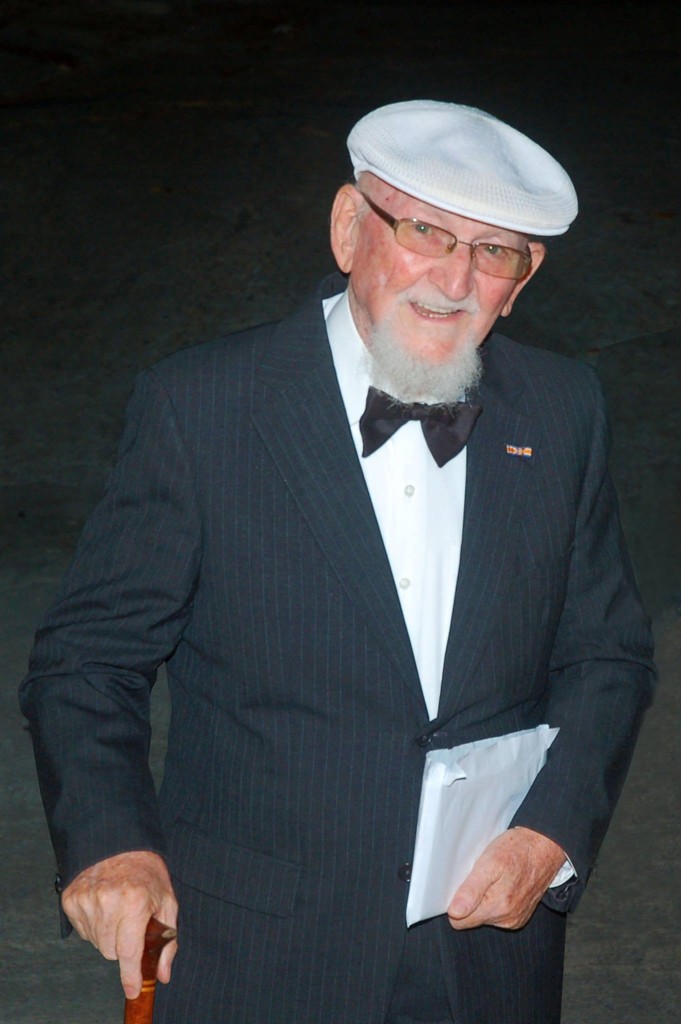 Gerard van Veen, author. (© HNP photo.)